28' Westerly twin keel on trailer (Exeter NH)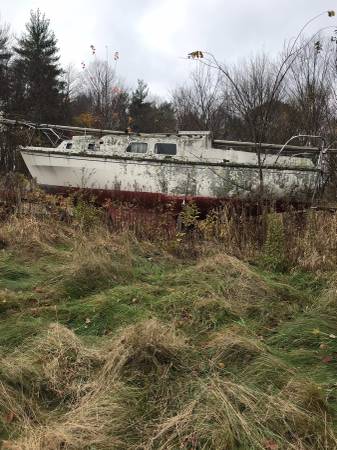 28' Westerly twin keel
sailboat and trailer
for the first serious person to contact us.
It is trailered on a flat bed.
Will need a big heavy truck to pull it out and to haul away.
I don't have much information on the boat or the sails.
The hull is probably the only thing that's good on this boat. And the trailer is solid.
Not sure about tires on trailer.
They are sunken into ground a bit.
This is a project so please, serious inquiries only.