Gone - 25 Wooden sloop (Hudson NY)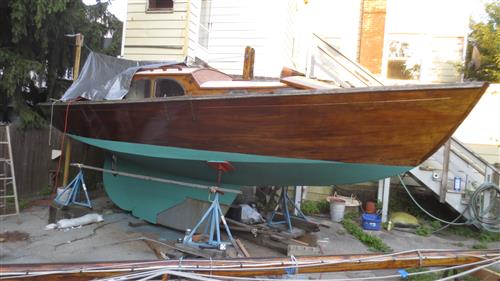 25' Wooden sloop
built in Holland 1954
a project for someone who appreciates wooden boats.
I no linger have the timed attention it requires.
I'v sailed in on the Hudson River for the last 3 seasons
and gets lots of hi-fives from passing vessels.
The hull is sound, the deck, cabin work, mast and boom,
need sanding, varnish, and some trim work..
Comes with a Yamaha 9.9 outboard.
The draft is 4'.
Main and jib good shape.
It doesn't have a trailer, It's at a marina on jack stands that come with the boat.
Gone