25 foot Sail fixer upper (Southold NY)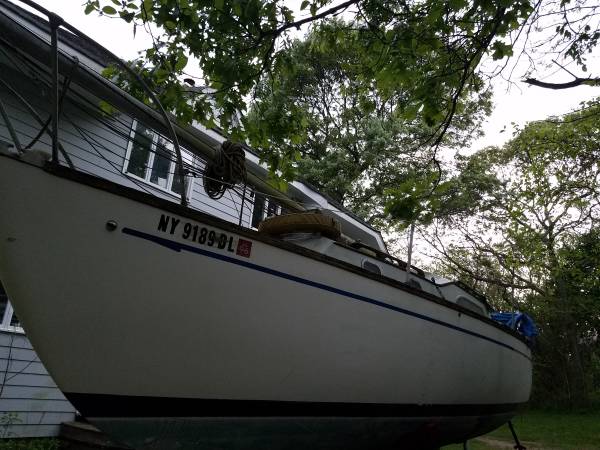 Fixer upper 25 foot Sail Boat
Ready 4 Pickup.
Has V birth bedding area, bathroom, closet more storage areas.
Mini sink Kitchenette Galley area.
The hull is in good shape just needs paint, the deck nice too.
You would need to have a trailer or get a company that does delivery
or if you have friends that do use theirs.
It also takes a small outboard motor when you want to put her in the water.
If it was already redone it would sell for 27,000 this is an older fixer upper.
I thought I would have time and my family would want to get in on this.
I guess were all work too much. So thats your gain.
If you have a trailer and your own dock space that could be so mint as a guest bedroom seasonal.
I am including some pics so you can get an idea.
Remember older boat seriously cheep insurance.
New boat forgetaboutit!!!