24 Rainbow (Ellsworth ME)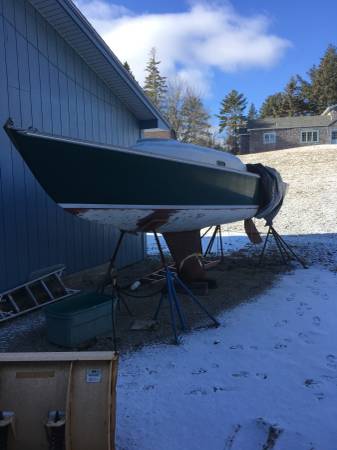 24' 1965 Rainbow
This was a functioning fiberglass sailboat years ago.
It has an aluminum mast. rigging, tiller, stands and sails.
At one time it was a
It is a project and needs some work.
Put a little effort, and some time and you'll have a fun fast day sail boat.
Act fast it won't last long
Its free for the taking if you promise to give it a good home.