23 XNT with rigging (North Fort Myers FL)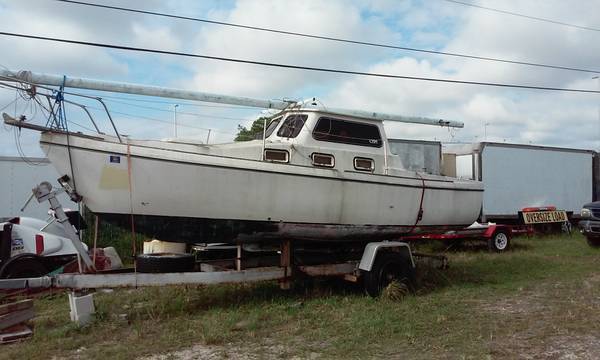 XNT 23' Sailboat
This is what you get.
I won't move the boat, or answer questions about what you get with it.
There is a hull and the mast and rigging, Don't call if you don't have a way to move it before you call.
I'm giving it away. up to you to look at it and say yes or no.
I have a title but it's messed up.