22' Cabin cruiser No trailer (Oak Hills CA)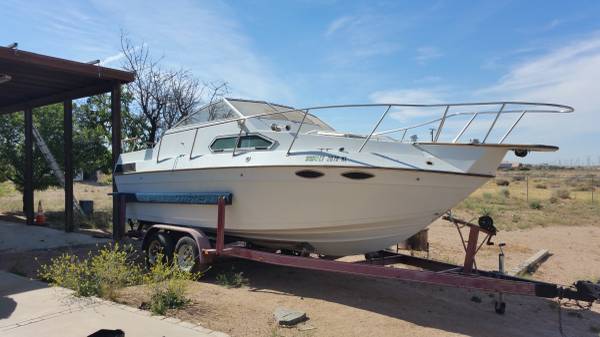 1989 Sunrunner Hull
in good cond, no engine or drive components,
have title but reg expired in dec 15
interior and exterior upholstery is in good cond,
has bathroom/head and an aft cabin,
would make a nice clubhouse for kids,
you can take the trailer for delivery with
a cash deposit of 700 and get it back upon safe return of trailer.
Boat must be registered before picked up.
I will give you the title and you must go to triple A or dmv within 24hrs.