21ft reniall cabin cruiser no trailer (Grahem WA)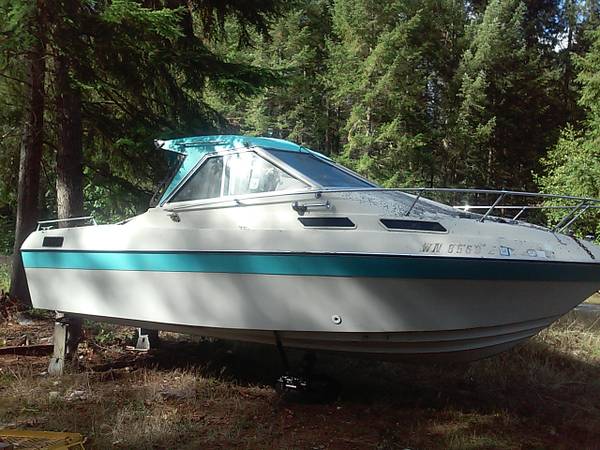 Free 21ft reniall cabin cruiser boat
NO TRAILER,NO TRAILER,
no motor or running gear
the exterior Is in great shape the cabin is still lake new with a bathroom toilet sink and door.
the steering, seats and guages are also there along with a 100 gallon alluminum fuel tank
the floors and transom need attention
i started fixing this boat up and planned on sealing up the transom and mounting a outboard bracket but decided to just buy a new boat
I dont need the boat and would like her to go to some one who will get to enjoy it.
And fix it up as i planned too.
Some one with the know how could have it running for under a thousand, title in hand and delivery is available seriouse inqiuries only