20 Ft Maxum (Lake Stevens WA)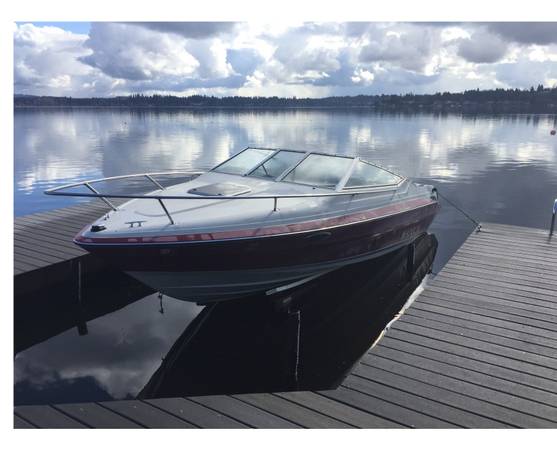 Maxum 20 foot Single hull boat
bought a house and boat was left behind
This is NOT a running boat as it is.
You want it - come and get it now if you can haul it.
No Title. Don't have any additional detail
You need to have a way to get it to the loading dock,
load it and haul it and it's yours today.
It could be for parts only, but as stated, details are unknown and is AS IS.
It has been setting partially covered and is a mess but
the second picture shows the outside after a quick cleanup.
Much improved, needs some TLC.