20' Baretta cabin boat (Newburyport MA)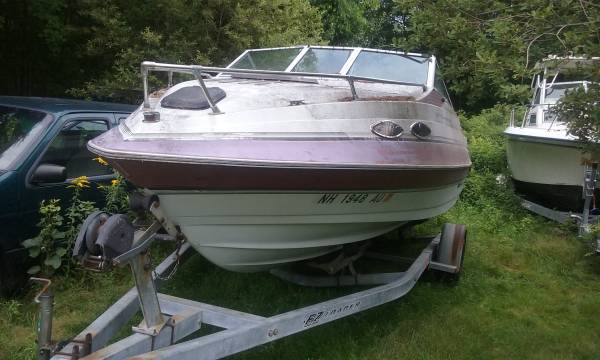 20' Baretta cabin boat
It look like a SeaRay.
When responding, you MUST include your phone no.
a 20 foot inboard/outboard boat.
The weight of the boat is 2530 lbs.
Which does not include passengers, aftermarket boating accessories, or fuel.
While this day cruiser does have a hull made of fiberglass, it is beneficial to keep the boat clean and dry.
This boat may have come with the following or other engines :
115 hp
150 hp
175 hp