1984 Cobia Odyssey 19 (Brokton MA)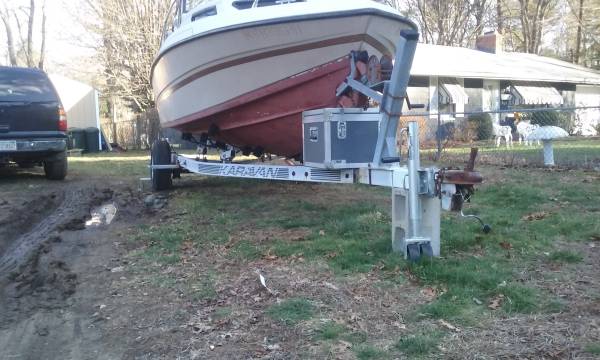 1984 Cobia Odyssey 195
19 1/2' cuddy cabin.
Solid hull.
" WITH TITLE IN HAND ".
The cuddy cabin is good size and opens up completely via folding doors and hatch.
V-berth, Glass, bowrails, lights, and all hardware in tack.
Removed floor and drivetrain to put on an extension bracket
and 150 hp outboard but since sold bracket, motor, and trailer.
In the meantime, 2 more little boys came along and the dream is gone.
I'll have to wait until all 3 are a little older.
PLEASE!!! bring a trailer.
CAN HELP LOAD AND EVEN PAY YOU TO REMOVE.