1982 Boat and trailer (Dearborn Heights MI)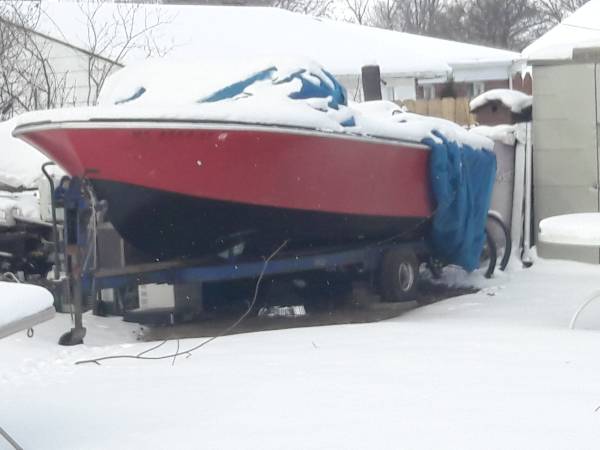 1982 boat and trailer
I have an ordinance officer who loves me!!
Paid 300 for it in 2004 from a friend .
The tires are flat and can't be aired up .
So you would have to bring two tires for the trailer .
There is a motor but it's not attached to the boat .
The motor is very heavy so you have to bring help .
most of the boat needs to be repaired, well put back together.
We bought the flooring. Reupholster the seats. And it never got put back together.
boat has NO holes.
Trailer is in good condition just dry rotted tires.
-8 Small 5 lug rim...
Call only if your coming to get it....
Don't have time to hang out on the phone answering questions to no potential takers...
Already paying a 300$ fine for it being here.
Charities won't take 1999 or older... Please help