1978 Catalina sailboat (Hull MD)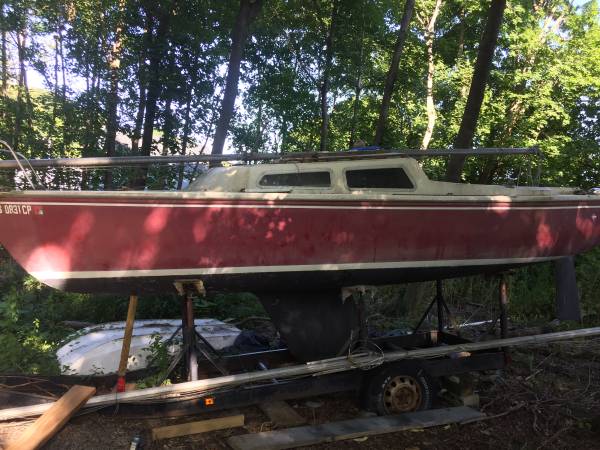 1978 Catalina sailboat
(have tittle) very safe and solid, never any accidents,
with 2004 Johnson 9hp outboard engine with very low hours just tuned starts right up.
2 set of sails and jib, 2 masts( one newcondition).
Life jackets, oars, anchor, mooring ball, dingy ( needs some tlc but is solid)
Boat-sleeps 4 just needs a battery, bilge pump, cleaning and water.
Needs to be towed, trailer broke.
Moving away and can't take the boat.