1977 Sea Ray 24' Cabin Cruiser (Seattle WA)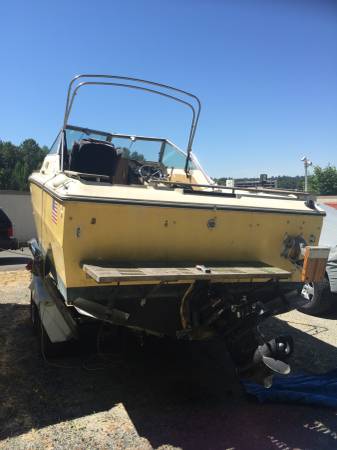 This is a project boat - needs work.
Hull does not have damage, there is some bondo along one side at deck rim.
Have not tested the motor or engine - has a Mercury I/O engine that seems intact.
Has been in weather and needs interior work and seats installed (only 1 seat).
Got from an auction and need it moved.
We do have the paperwork to get it transferred into new owners name.
Can take boat only - if you have a way to transfer the boat off our trailer.
Or you can buy the trailer it comes on which is - 1983 EZ Loader 24' Trailer
with tandem axle and rollers for $600 (we have paperwork for this too).