Gone - Free 1977 Buccaneer sailboat 27' (Annapolis MD)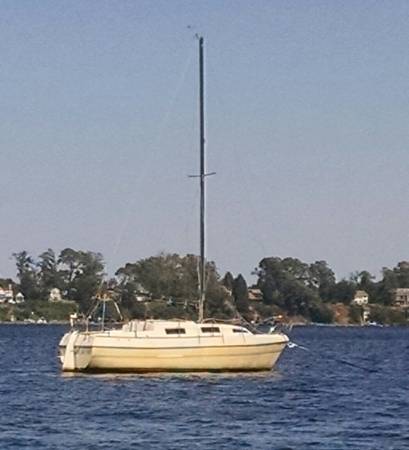 1977 Buccaneer sailboat by Bayliner Boats.
27 feet long, 96" beam, 27" draft & 4 foot freeboard.
The boat is very sturdy.
The mainsail is in good shape and the cover for the main was custom built for me in 2006.
The jib is a furling sail and requires repair work or replacement.
Interior is in fair condition.
Free.