1976 WELCRAFT V-20 (PINE ISLAND FL)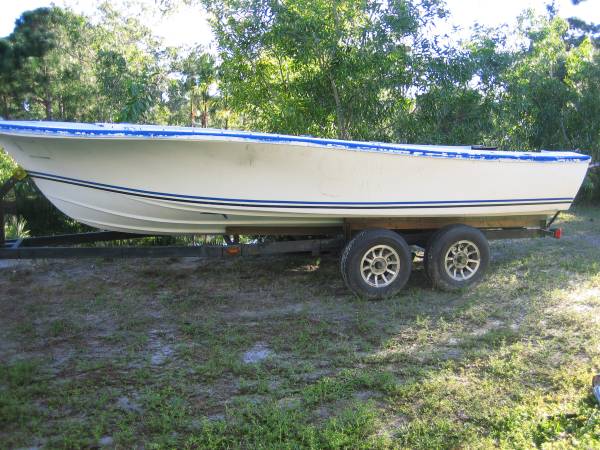 THIS IS A PROJECT HULL THAT I HAVE BEEN WORKING ON BUT DON'T HAVE TIME FOR.
BOAT HAS NEW STRINGERS, TRANSOM AND FLOOR.
ALL WORK HAS BEEN DONE WITH EXTERIOR PLYWOOD AND WEST SYSTEMS EPOXY.
THESE ARE GREAT RIDING HULLS, CHECK THEM OUT ON LINE.
NO TRAILER BUT WILL HELP RELOCATE.
NO TITLE WILL HAVE TO GET HOME BUILT TITLE.