1973 Slickcraft 285 SC (GreenBay WI)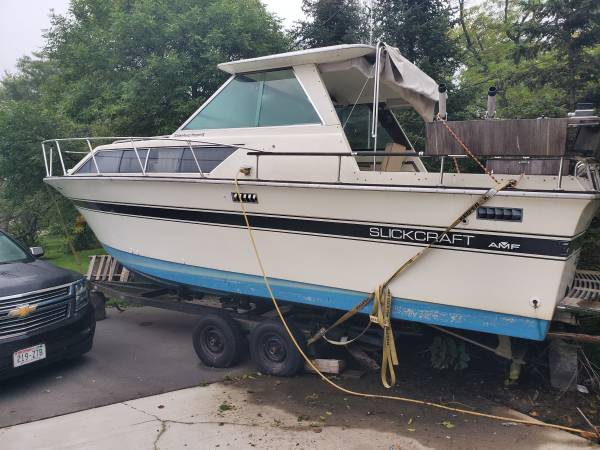 1973 Slickcraft 285 SC
It has a hardtop and canvas that goes all the way to the back of the boat.
There's a sink, table, bunk, and bathroom in the cuddy.
28.5' overall, 10.5' beam and 3'draft.
It's on a trailer that's basically a yard trailer.
It's enough to get it in and out of the water but not sure on the roadworthiness.
The boat ran last year when I pulled it out and was winterized.
I bought it in Manitowoc and kept it in Kewaunee.
It made the trip from Kewaunee to the lower bay with no problem last year.
he only thing in the picture that is coming off are the downrigger bases.
I just need it gone.
I'm moving and need it out of the way.