Gone 1972 oday 22 (Providence RI)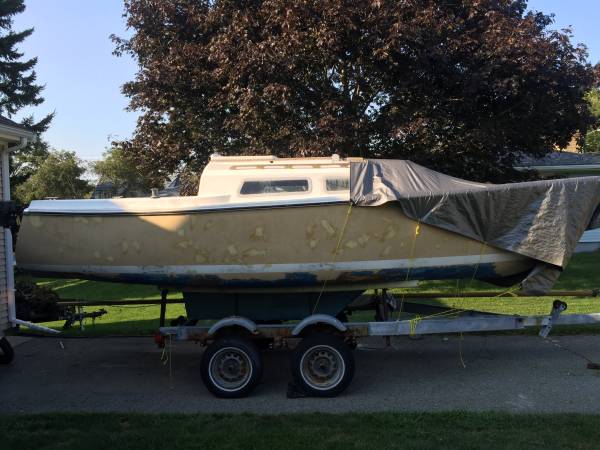 1972 oday 22
for free this is a project boat about 1/2 done.
All the awful paint that was on the topsides is stripped, the core on deck is rotted.
I removed the top skin on the bow and all rotted wood (reason for the tarp) you have to put in new balsa and glass the top skins back on.
fix it up or use it for parts it comes with mast rigging all in great shape.
the original sails which are usable but tired.
The trailer can go with it but that $500.
no tire kickers please
THIS IS A PROJECT AND CANT SAIL IN CURRENT STATE.
I do have the lifelines and scansions along with all the deck hardware that is needed and the original motor bracket (the one pictured is not included)