1952 wood project boat (Watertown MA)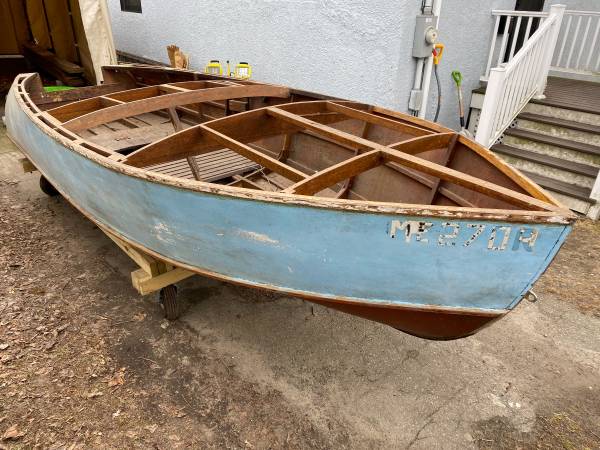 1952 plywood kit boat
It will be a full rebuild but I have all of the original parts that can be used for templating.
I started taking the boat apart last summer
and now need to move and can't take it with me.
If interested, its yours and you can have the dolly I made for it as well.
Not shown in the photos, but included are
all of the interior pieces, seats pieces, top deck pieces,
side and top rails, deck hardware, steering wheel and cables.