18 tri-hull boat on trailer (Coos Bay OR)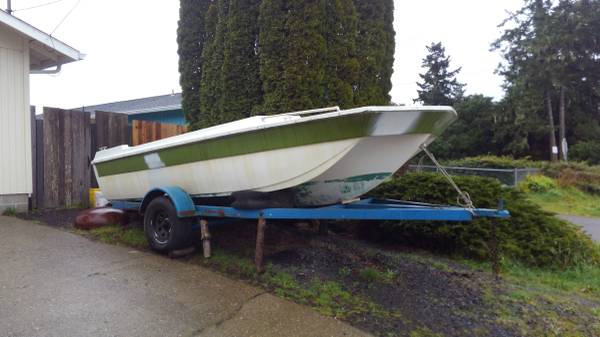 18' fiberglass tri-hull boat
and trailer.
This boat is completely gutted, no electronics, no steering wheel, no carpet, etc...
The trailer is a modified boat trailer that has had the tongue
shortened and the axle moved forward.
Free to whoever wants to come pick it up and haul it,
trailer has a 2" ball.