Relisted 18 Hobie Sailboat (Milford DE)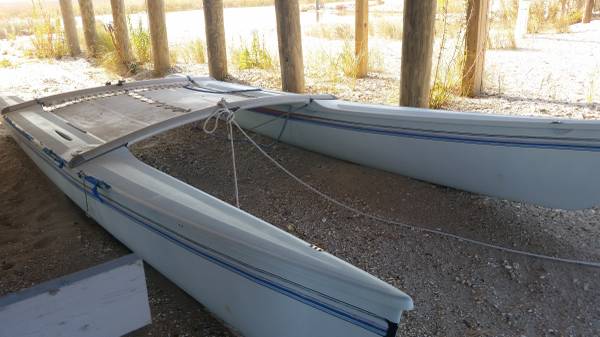 pair of Hobie 18 hulls
These have solid "sides", but a soft deck - needs a total re-core job (drill holes & inject epoxy).
The cross bars are fine if you need parts
The trampoline is old and starting to give.
No other parts are available
No trailer comes with it - best option is to rent a very flat trailer and move it to the back yard.
No delivery - you will need to (re)move it. Currently in Milford Delaware.
PREFERENCE GIVEN to those constituting the boat again.