18 Ft 1969 Sea Ray (Caledonia MI)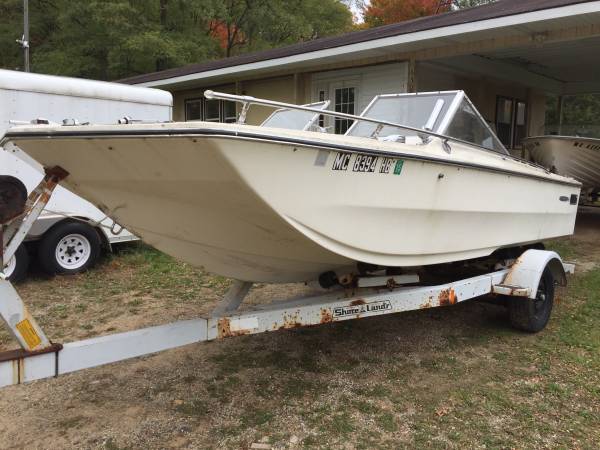 1969 Sea Ray
18 foot 2 inches long
Solid transom
Solid floor but has small hole in floor from big tree branch falling on it.
Did not damage outer hull. Comes as pictured.
Trying again, my person who couldn't live without it also couldn't find a way to get it and I thought he was serious so deleted the contacts of the people who responded to my last post.
Yes it floats, no it does not leak.
Great family or fishing boat.
Again, trailer does not come with it, but I am willing to sell it for $200 if you need it to get the boat.