17ft Sailboat & Trailer (Pikesville MD)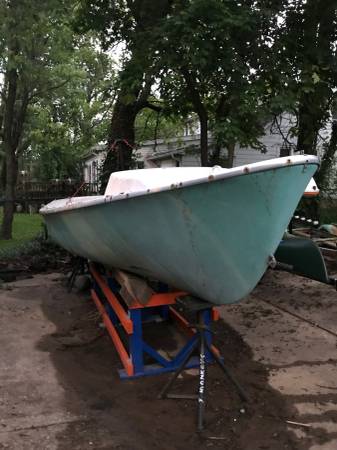 1971 Chesapeake Marine Industries
Windjammer 17
and trailer that needs to go!
This is a great project boat.
It has the rigging, mast, sails and rudder but needs work.
The trailer is not road worthy right now, but could be if you are handy.
The boat has never been registered, and the trailer had a 1971 Delaware tag but no papers.
I'll even throw in the Orange & Blue sailboat stand.
If you can haul this away, it's all yours!