15 foot boat hull (Naples FL)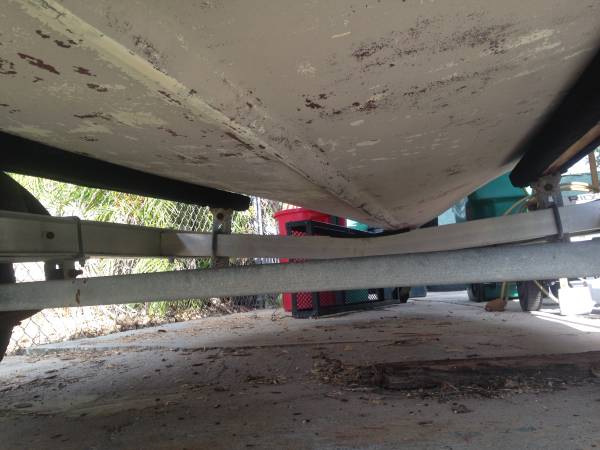 mid 70s V-hull boat
The boat still floats fine! No leaks!
Trailer doesn't come with sale but I can float it for you so you can put on your trailer!
I still have the title you would get with it!
Problem with it is the floor an stringers are rotted, an front casting platform needs some work!
Oh an by the way the Transom is solid!
This why it's free!
So if you don't mind a little work come get it!