34' Bristol Bay Bow-picker (Skagit WA)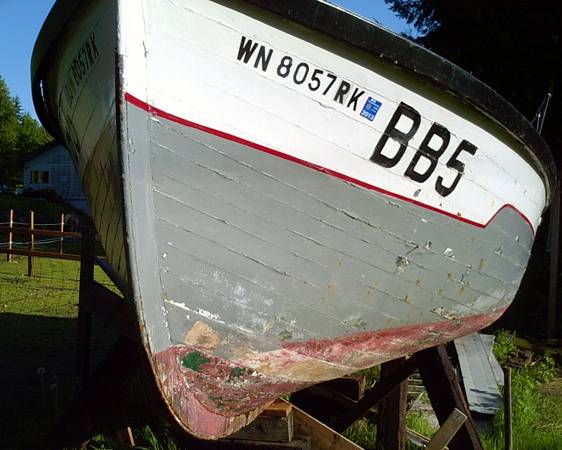 1953 Bristol Bay Bow-picker
6 cyl. diesel, radar, all the usual stuff--anchors, etc--,
it is 34-ish feet long and 8' beam.
I hate to scrap a piece of Northwest history, but I can't do it justice, and my son is busy with a new job.
So either it finds a new home or is parted out/scrapped.
If you love wood boats and have the time and energy to bring it back to life, it is yours.
Haul it away and hopefully it will again ride the tides.
It will need caulking, sanding, painting
it's a project, but was and can be a beauty!