1982 Oday 23 sailboat (Lake Monticello SC)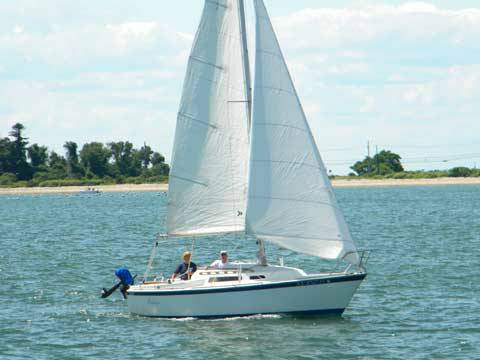 1982 Oday 23 sailboat
Purchased a few years ago and moored it in Lake Monticello.
We had many great summers sailing around the lake,
but my family has grown and lost interest.
The boat is in good, sailable condition, but needs a trailer
or another way to remove it from the lake.
Many good upgrades I have put on it including:
• IdaSailer tilting rudder, New tiller
• 6.5 HP Tohatsu sailboat engine (Maybe 4 hours on the engine)
• Motor tilt
• Tilt keel with only 24" draft....so easy to get into shallows.
The boat needs a new home and at this point, I'm willing to give it away.
Note: The boat is not available for salvage parts.
No I won't give away parts or the engine.
You must take it all.